WALLPAPER INSTALLATION SERVICE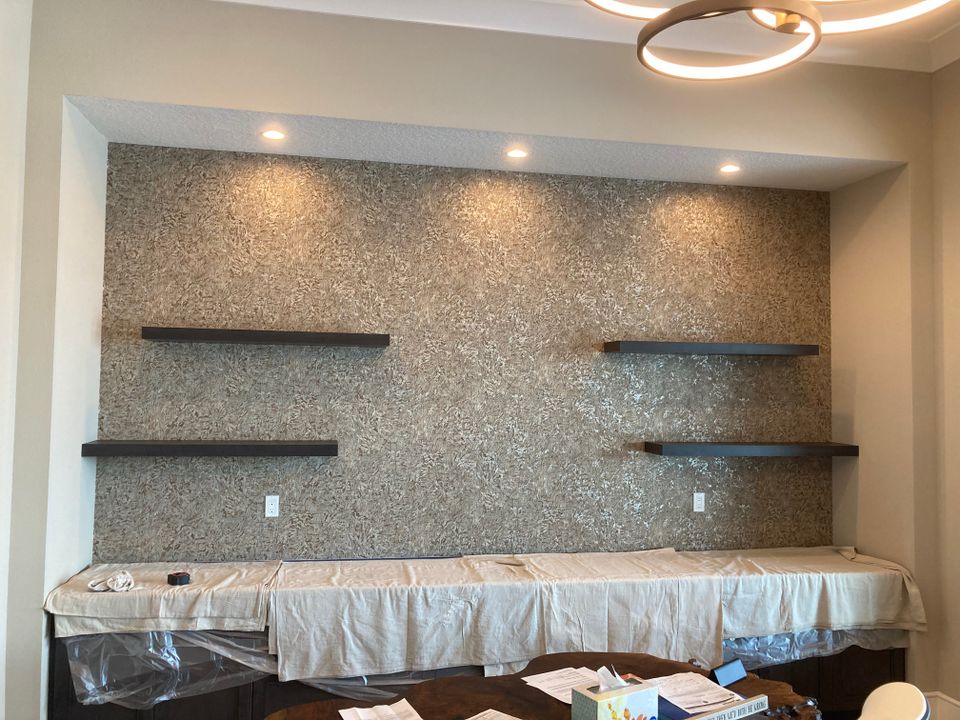 We professionally install wallcoverings and wallpapers for any surface
​​​​​We install wall coverings and wallpapers for your home, commercial room, and more. We are a specialist and more than capable of making your space have a professional and comfortable appeal.

Want to brighten up the atmosphere of your cherished home?  We provide exceptional services in Sarasota, Bradenton, Venice, and its surrounding areas.
The team at Slon Painting and Renovation LLC is very devoted and understands how important walls are. Walls have the power to breathe new life into a place and so they make sure that the wallpaper they put on does exactly that. There's a lot that goes into wallpaper installation and we makes sure that every aspect is covered.

It is very important to prep before starting the work. A smooth surface is preferred before starting work. Hence the walls are sanded and then scrubbed (when necessary) with a wet sponge and detergent.  Choosing the right glue is also of great importance for specific papers require specific adhesives.

We make sure that the same etiquette is followed for the procedure of wallpaper removal as well as it's as much as an important process as the wallpaper installation. A bad wallpaper is as displeasing as a plain one and it's completely understandable if you want to remove it.

Please contact us to see our choice of high-quality wallpaper products.