INTERIOR PAINTING SERVICES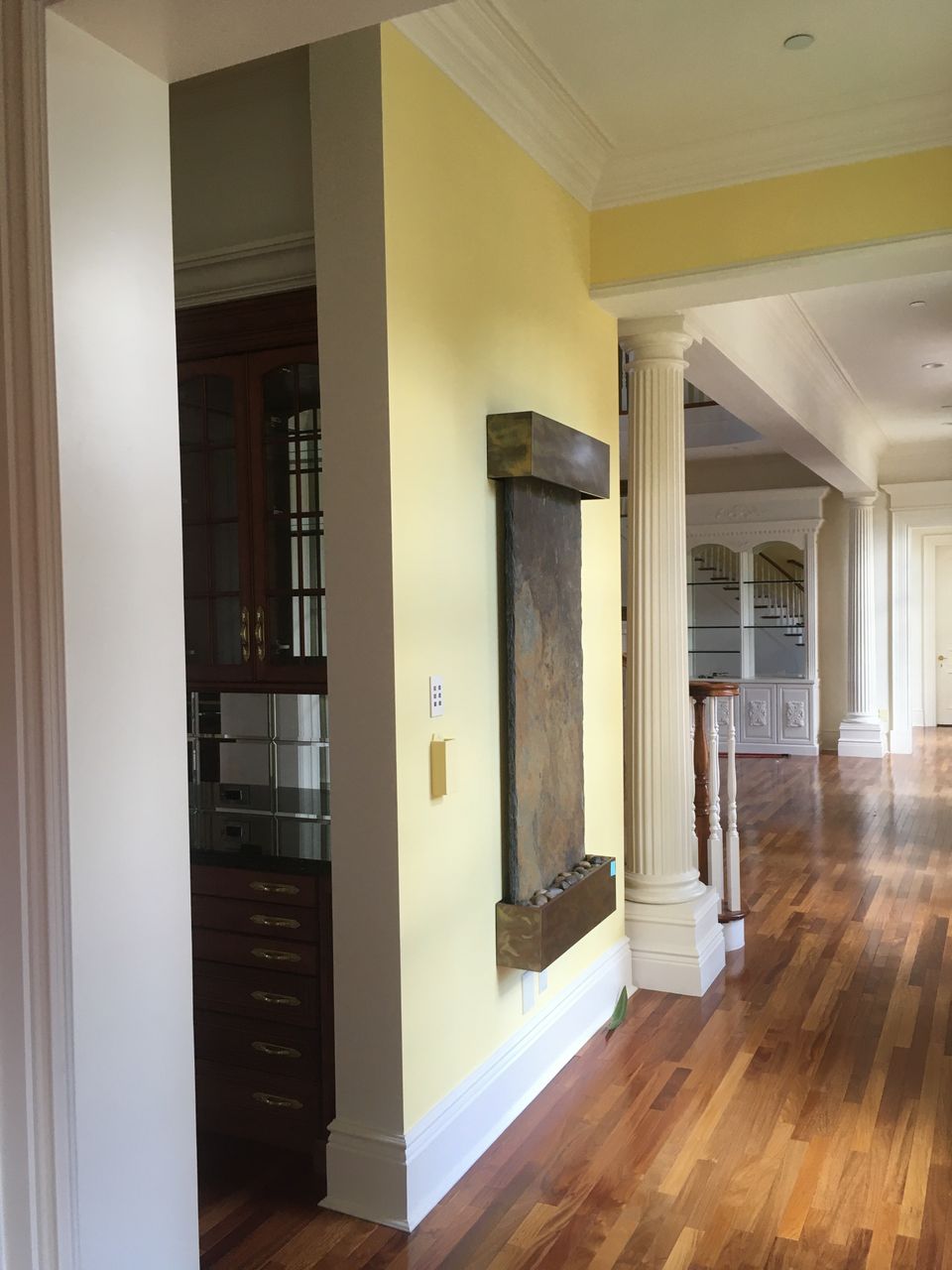 Whether you want to have a few rooms freshened up or make
over your entire home or office, we can help!
Painting the interior of your home is a cost-effective way to breathe new life into your space. Color has an amazing effect on a room. All can be achieved with painting, whether it's making the room brighter and increasing the energy or darkening the room to give it a cool, calm, and collected feel. We pride ourselves on high-quality painting and fast responding communication.

We give you an accurate quote with a written estimate of the project scope.

We cover all furniture and flooring. We prep all walls (fixing any holes or dry wall imperfections).
 
All holes and imperfections are filled with spackle. After it dries, we smoothen the patches with abrasive materials. For cracks, we widen them slightly before applying spackle, or else they will not sit perfectly.

We scrape away any old paint hanging loose on the wall, and we make sure the area is smooth. We also clean the walls, dusting off any dirt.

We use paintable caulk to fill gaps in preparation for paint. We use putty for wood to fill any imperfections before sand smoothing.

We primed the walls using top-quality paint products, as this hides dark stains, helping the paint job last longer.  There are lots of primers that adhere to glossy surfaces allowing to skip sandy surfaces.

We use only high-quality paint material, which is why we can guarantee our labor and material.
Complete Interior House Painting

Trim Painting

Crown Molding Painting

Kitchen Cabinet Painting

Home Cabinet Painting

Living Room Painting

Kitchen Painting

Hallway Painting

Basement Painting

Door Painting

Apartment Interior Painting

Dining Room Painting

Bathroom Painting

Bedroom Painting

Ceiling Painting
We paint with precision. We walk through the project with you making sure everything is perfect.