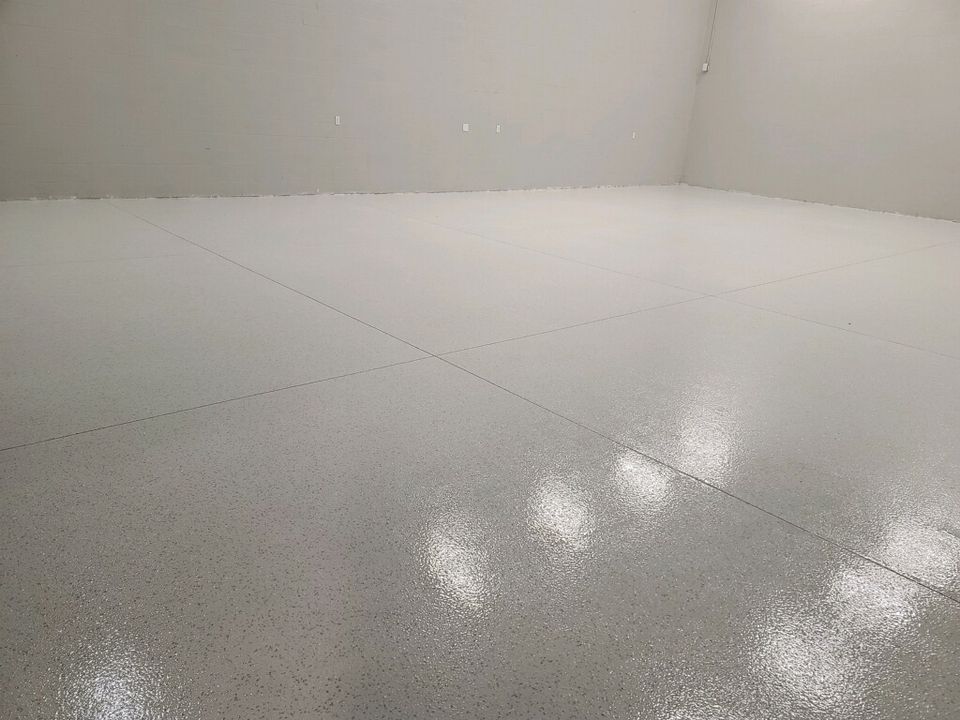 Epoxy Flooring Services
Our company provides full services in Sarasota, Bradenton, Nokomis, Venice, and surrounding areas for epoxy flooring projects for commercial and residential.

Applying an epoxy floor to a garage, shed, or barn are common areas you would see our epoxy flooring services. With our Epoxy flooring services from Slon Painting and Renovation LLC, you can choose from various styles that will completely transform your space.

You can match the epoxy color to your vehicle, the walls, or even play along with a color theme. The benefit of having this type of floor is that it will be much easier to keep clean. The days of sweeping dirt out of a cracked foundation are long gone.

We guarantee exemplary, fast, and practical solutions for whatever space you have in mind. With so many designs and colors to choose from, you will never run out of options with our quality products.

We've got all your epoxy flooring services needs covered: from residential remodels to commercial damage repairs and everything in between.
If you have any questions about our processes, don't hesitate to contact us.

We want you to know just how special you and your projects are to us, so we do our very best to ensure that you and your needs always come first.

We even offer a complimentary estimate where we'll come out to you.

Our custom garage epoxy floors are the perfect solution for any home. Being the best garage flooring company near you, with our custom design, form, and function services we can create a space that is both functional as well aesthetically pleasing with a focus on personalized style!

Call and ask about our epoxy flooring for garages and outdoor areas!